A.m. Booth lumberyard • NOV 2 • 4 PM to 10 PM
AMOR is the host of the Dia de los Muertos cultural event in downtown Birmingham, Alabama and now in Huntsville, Alabama. It is FREE and open to the public with the intention of having this special cultural event available to all. We value creative cooperation and collaboration with public spaces and works of art through Ofrendas, music, art, dance, and food.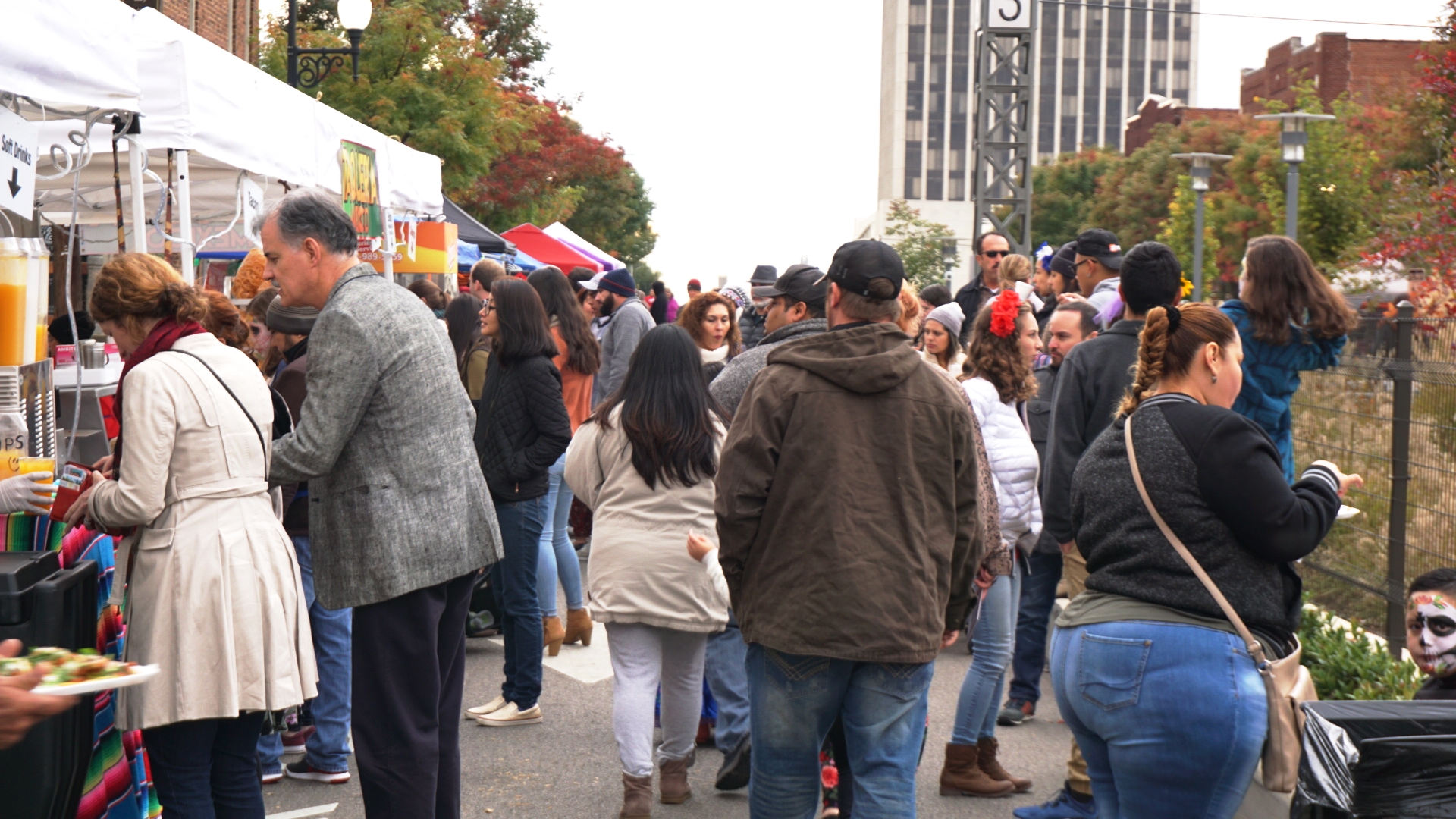 Map
Giving you a unique venue experience full of altars, art, dance and music performances, and latin food in the heart of downtown Huntsville. Altars will be located in the courtyard by the Historic Sheds at the Lumberyard.

About Us
We are a non-profit named AMOR which stands for Alabama Multicultural Organization. The acronym AMOR means "love" in spanish. Its vision is to engage people in embracing diversity and cultures through our unique ability to see opportunities in communities where we live, learn, and play so that we can have a better understanding of the beauty of life through arts, culture, and education.

Altars
Anyone can participate. We have several spaces at NO COST and open to the public to memorialize your loved ones.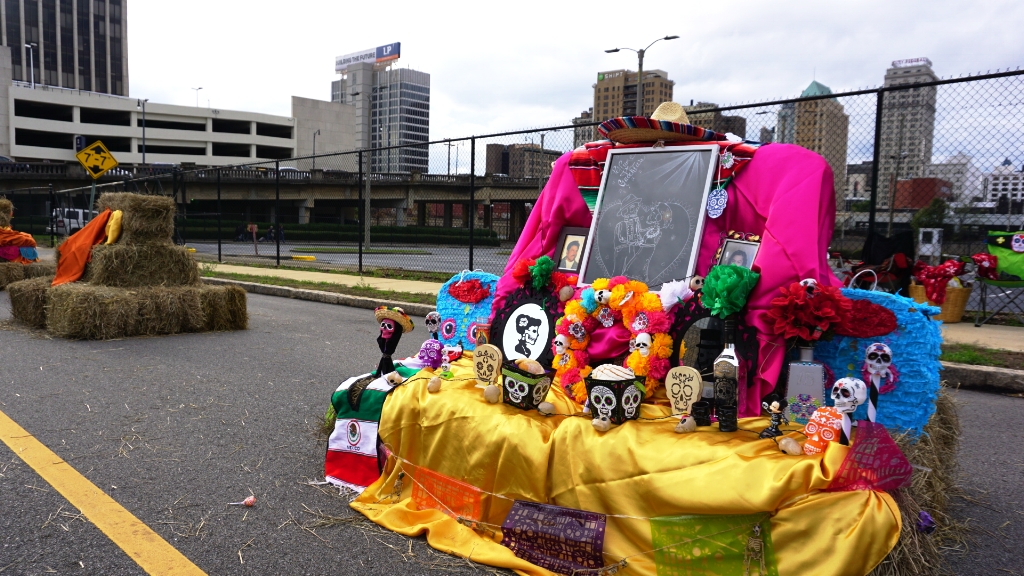 Celebrate your loved ones.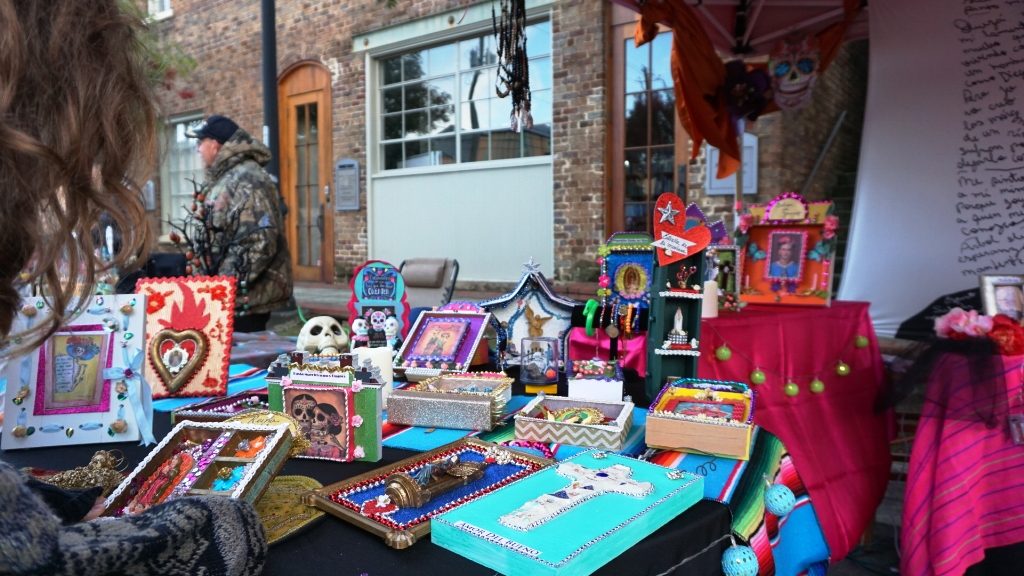 Music
Listen to music performed by local artists on the main stage.
To Be Announced.
Live street music performances.
Dance Troupes
Experience latin inspired performances by various dance troupes from around Alabama.
To Be Announced.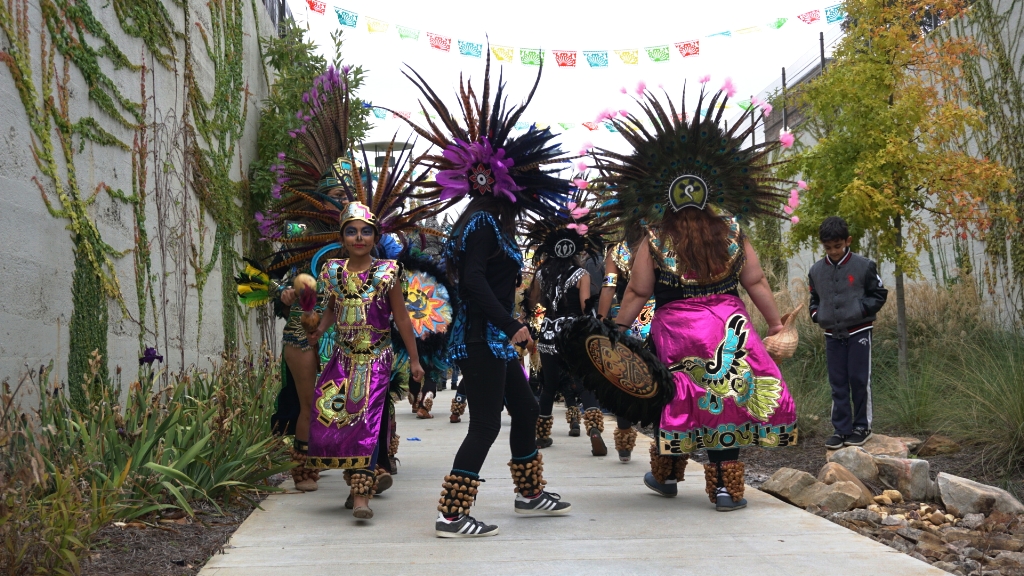 Traditional Latin Dances.
Volunteer
This event could not be made possible without the help of various corporate volunteer groups and individual community volunteers.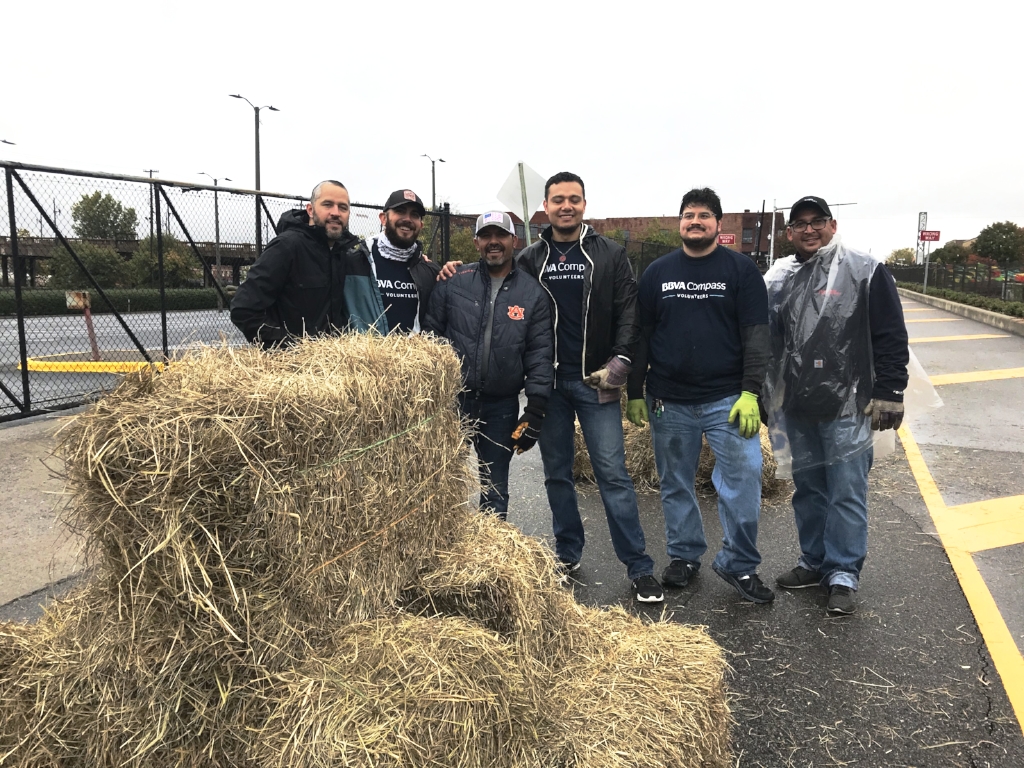 Sponsorship Opportunities
We invite all to be a part of this amazing diverse and cultural festival!
The Dia de los Muertos cultural event is designed to attract locals and tourists to downtown Huntsville to educate and unite our community, and to celebrate the rich cultural heritage of Mexico and Alabama.